Port Hardy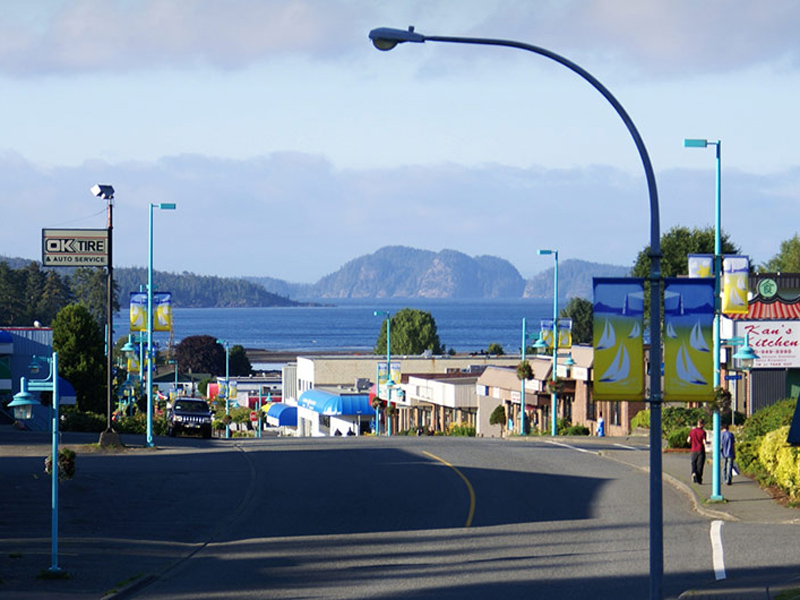 With a population exceeding 5000, this turn-of-the-century townsite is now the largest community in the region and the bustling terminal for B.C. Ferries' service to Prince Rupert and the Queen Charlotte Islands via the Inside and Discovery Coast Passage sailing routes. It features all necessary services for daily living including modern accommodations and some of the best sushi in the north.
Port McNeill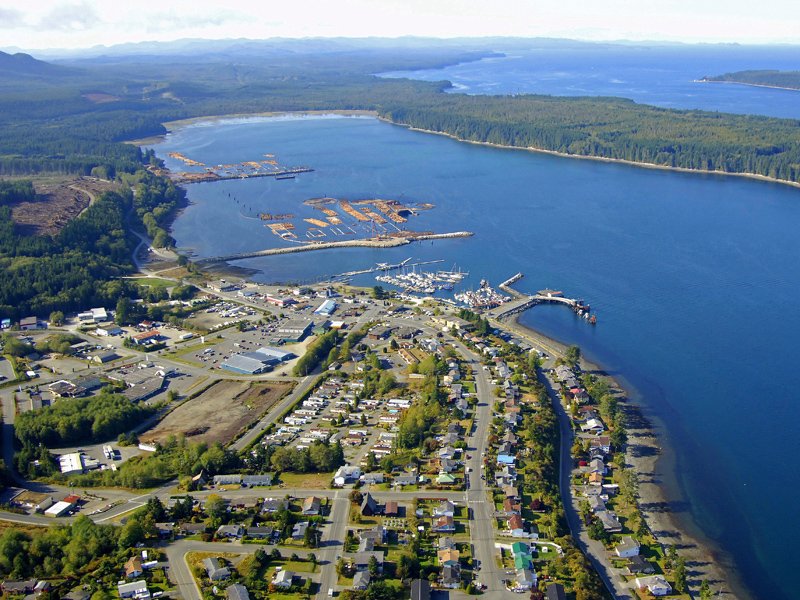 The town of Port McNeill is a thriving community on the northeastern coast of Vancouver Island. The sheltered harbour is a launching point for sportsfishing enthusiasts who test their skills in the maze of waterways between Vancouver Island and the mainland.
Port Alice
Port Alice is a village of approximately 900 located off on Neroutsos Inlet, northwest of Port McNeill, on Vancouver Island. The community is known for its natural environment and salt water fishing. There are a number of hiking destinations in the area. They include Devil's Bath, Eternal Fountain, Vanishing River and Reappearing River.
Nanaimo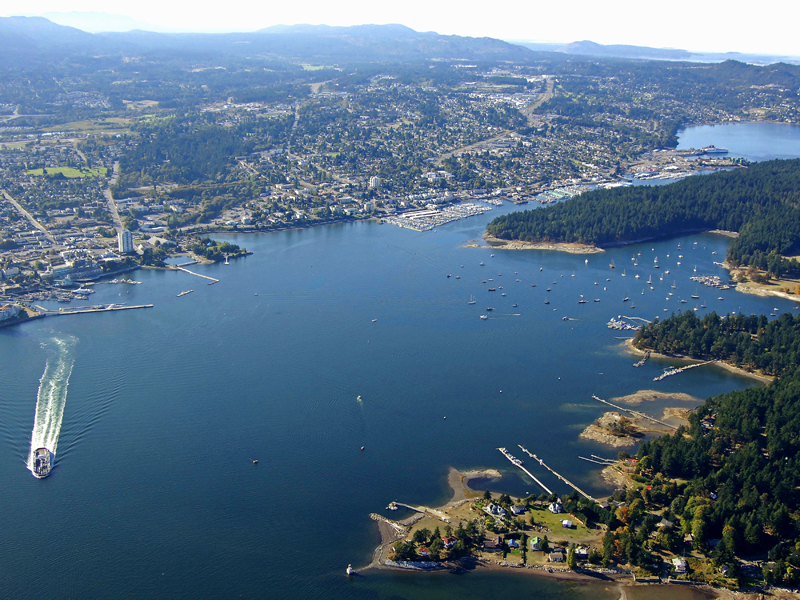 The City of Nanaimo, named after the first nations village of "Snenymos" is situated on the eastern coast of Vancouver Island. The mild year-round climate is a haven for tourists and outdoor enthusiasts.
Virtually unlimited year round fishing, golfing, hiking, world renowned scuba diving, art galleries, 800 seat Port Theatre, the Harbourfront Walkway, are just some examples of the activities for you to ponder.
Nanaimo, being the "Harbour City", boasts shopping, (Woodgrove Mall, is the largest on Vancouver Island), educational facilities (Malaspina College), and medical facilities, (Nanaimo Regional Hospital) of size and quality normally associated with much larger cities.
Our natural, inner harbour, is not only picturesque, but is home to BC Ferries, deep sea freighters, seaplanes and pleasure crafts.