Northern Vancouver Island property and community profiles
Vancouver Island is 250 miles long and 50 miles wide and has a total population of 700,000.  Regular ferry service connects Nanaimo and Victoria to Vancouver, Washington State and Seattle.  Port Hardy is located on the northern tip of Vancouver Island, 412 km (257 miles) from Vancouver and 501 km (301 miles) from Victoria.
Port Hardy's closest neighbouring communities include Port Alice (664*) Port McNeill (2,337*) and the small community of Coal Harbour (139*). Port Hardy is the most populated centre on the North Island, with 4,132 residents*  It is part of the Regional District of Mt. Waddington  which extends from Sayward north and has a regional population of (11,035*). The area provides a diversified regional economy, with strengths in forestry, aquaculture, fishing, mining and tourism.   The region is a destination for tourists and vacationers who are looking for a pristine coastal wilderness experience, First Nation cultural experience, world class diving and great salt and fresh water fishing.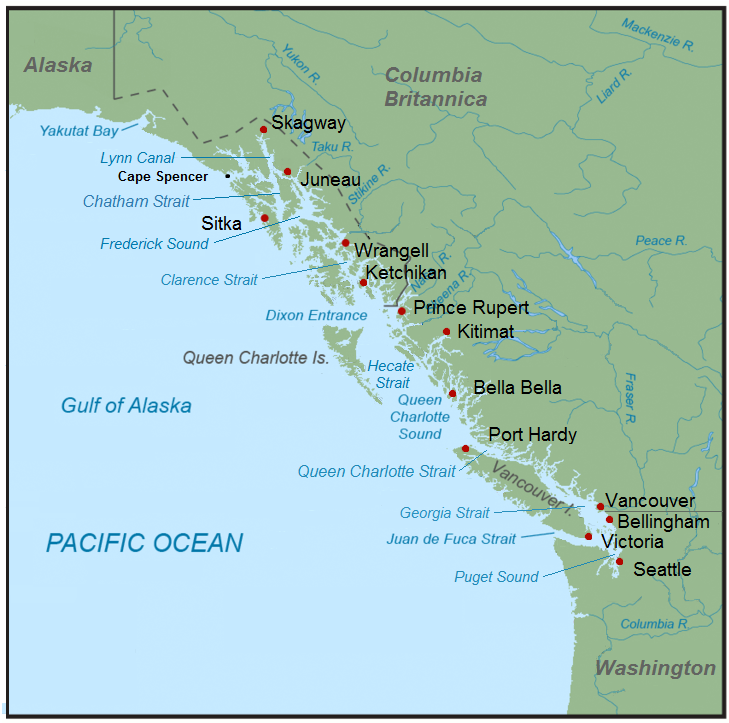 Port Hardy has a population exceeding 5000 and this turn-of-the-century townsite is now the largest community in the North Island region. It is home to the B.C. Ferries terminal with service to Prince Rupert and the Queen Charlotte Islands via the Inside and Discovery Coast Passage sailing routes.
The community has access to spectacular wilderness adventures, such as kayaking, caving, world-class scuba diving, nature viewing, surfing, unique saltwater rapids, fishing and camping.
Deer, black bears, bald eagles, squirrels, seals, salmon and many other species of birds and mammals are often spotted along the Quatse Loop Nature Trail or at Storey's Beach which is a short drive from town. Humpback whales can occasionally been seen surfacing in the bay. Port Hardy has many wildlife charters, fishing charters and places to camp during tourist season.
The downtown shopping district features services for daily living including modern accommodations and some of the best sushi in the north.
Port Hardy real estate listings – Northern Vancouver Island property search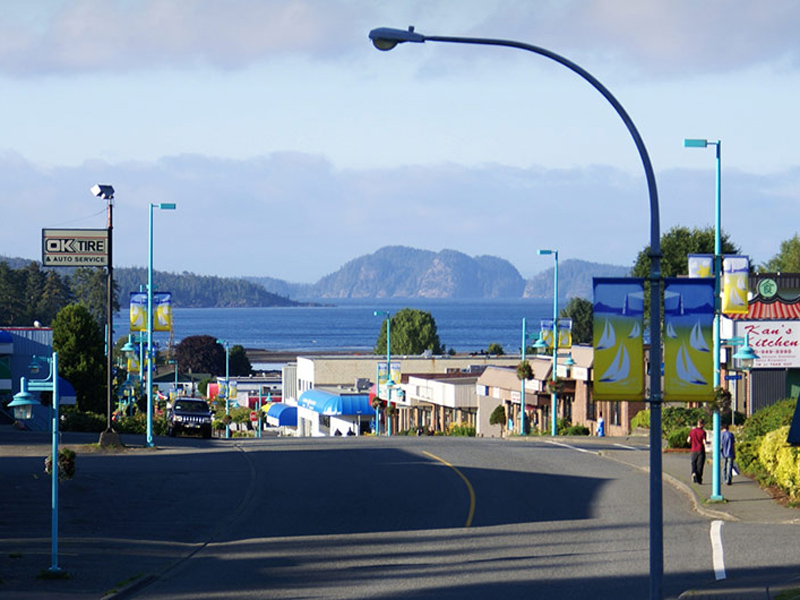 Port McNeill is a town in the North Island region of Vancouver Island, British Columbia, Canada with a population of 2,623 (2006). Located on Vancouver Island's north-east shore on Queen Charlotte Strait, it was originally a base camp for loggers. Port McNeill became a settlement in 1936. The town was named after Captain William Henry McNeill of the Hudson's Bay Company.
Along with housing the headquarters of the Regional District of Mount Waddington, Port McNeill acts as a central hub for all of North Vancouver Island. It offers the only access to the villages of Alert Bay (Cormorant Island) and Sointula (Malcolm Island) via BC Ferries which run daily. Port McNeill Airport is located just five minutes South on highway 19.
The town is also a popular tourism destination during the summer, with a large population of animals including black bear, cougar, and deer. The town also features a museum and a history revolving around logging.
Port McNeill real estate listings – Northern Vancouver Island property search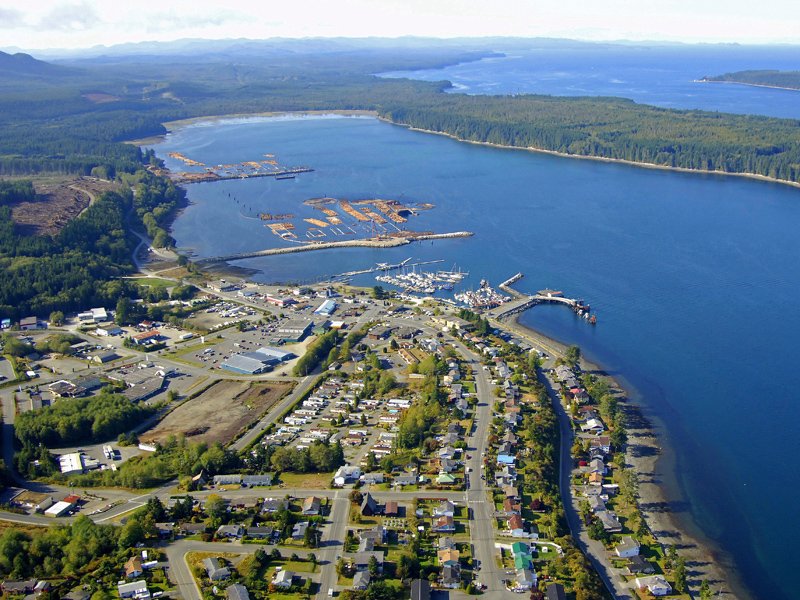 Port Alice is a village of approximately 805, located off on Neroutsos Inlet, northwest of Port McNeill on Vancouver Island. Originally built by Whalen Pulp and Paper Mills of Vancouver, the community is known for its natural environment, pulp mill, and salt water fishing.
The town is home to several geological features including one called Devil's Bath, a flooded sinkhole near Port Alice. It is the largest in Canada at 359 meters in diameter and 44 meters in depth. There are a number of hiking destinations in the area. They include Eternal Fountain, Vanishing River and Reappearing River. These are a series of ancient karst and limestone formations.
Port Alice has an oceanic climate and is one of the mildest and wettest places in Canada, receiving 3.3 metres (130 in) of actual rainfall per year and exceptionally little snow. Summers in the region are cool and winters are especially mild. If you like the outdoors, Northern Vancouver Island might be what you're looking for.
Port Alice real estate listings – Northern Vancouver Island property search
The City of Nanaimo, named after the first nations village of "Snenymos" is situated on the eastern coast of Vancouver Island. The mild year-round climate is a haven for tourists and outdoor enthusiasts.
Virtually unlimited year round fishing, golfing, hiking, world renowned scuba diving, art galleries, 800 seat Port Theatre, the Harbourfront Walkway, are just some examples of the activities for you to ponder.
Nanaimo, being the "Harbour City", boasts shopping, (Woodgrove Mall, is the largest on Vancouver Island), educational facilities (Malaspina College), and medical facilities, (Nanaimo Regional Hospital) of size and quality normally associated with much larger cities.
Our natural, inner harbour, is not only picturesque, but is home to BC Ferries, deep sea freighters, seaplanes and pleasure crafts.
Nanaimo real estate listings – Vancouver Island property search