Port Hardy home staging
We all want a stylish home with the latest colours and features that buyers are expecting. Let me help with your Port Hardy home staging. Even if your home is not on the market, it's still nice to be a well-planned and decorated environment – especially during the winter when we spend more time indoors. Here are some of the latest trends that you might want to try in your Northern Vancouver Island home.
More colour in your kitchen
White is the classic kitchen colour and endures changes in styles better than any other. An all-white kitchen looks clean and simple but it's good to experiment with colour, too. Warm greige (grey-beige), restful greens, and cool blues can revitalize your family's favourite gathering place. The photo below is from the IKEA website showing a modern, eco-conscious style in grey-green.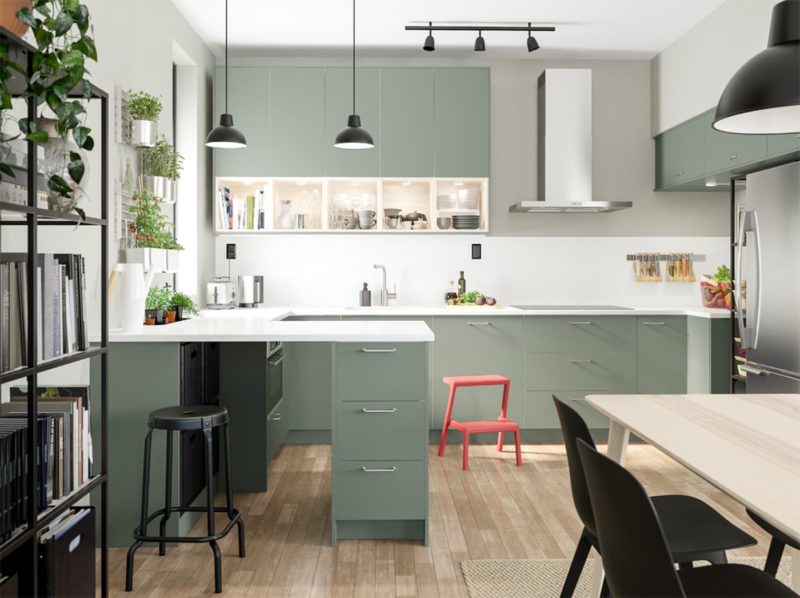 Warm colours throughout your home
Sophisticated and rich palettes with hues of orange, gold, and yellow warm up a space without overpowering it. Strategic lighting and textiles will make your space feel relaxing and cozy. This living room photo is a good example, with warm accents against a warm-neutral paint. If you're not feeling confident about choosing something, the paint store will probably have a brochure titled, 'painting to sell your home' or something similar, which can be very helpful to narrow down the choices a little.
Vintage lighting makes a comeback
A classic lighting fixture creates a focal point for a room and sets the mood without costing a lot of money. The downlight in this example, provides a focused light perfect for hobbies and homework and, with the addition of a dimmer switch, becomes the perfect setting for an evening supper with friends. Use a warm white bulb with a rating of no more than 2700k to acheive that cozy look.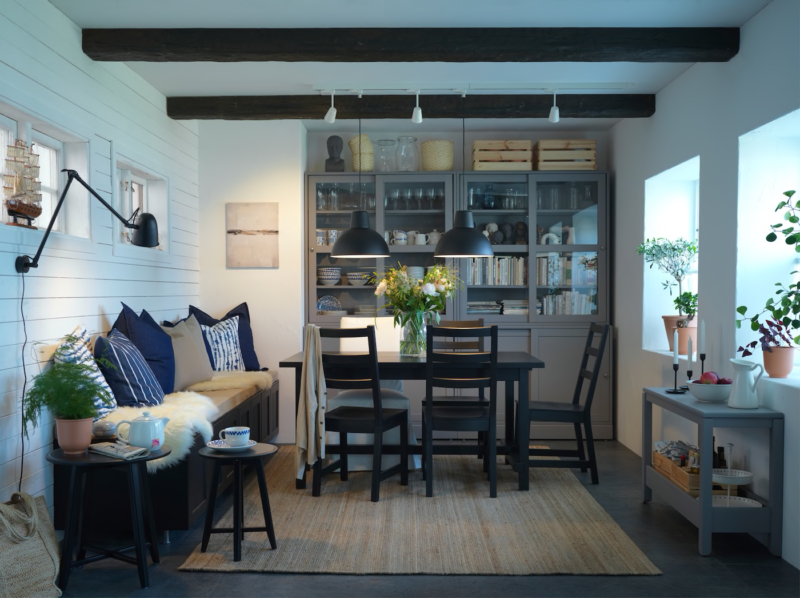 Do you need some assistance getting your home ready for sale? Call or email me for Port Hardy home staging, a personal consultation, and a no-charge market value estimate.